Why
Gills Automotive
Expert Services For All Your Automotive Needs
Garage Hours
Mon - Friday: 8am - 5pm
Sat: 8am - 12pm
Sun: Closed
Trusted For Over 50 Years
Gill's is one of the most trusted family owned and operated auto repair businesses in the Southern, NH area.
Extensive List of Parts for Purchase
Ford Parts, Chrysler Parts, AC Delco parts, Aftermarket auto air conditioning parts, Mopar Complete computer diagnostics
Free Alternator and Battery Check
Worried about your car this winter? Stop by Gills Automotive for a FREE Alternator and Battery Check. This offer is good until 2/28/15. It's FREE! Why not check your car just to be safe?
Official State Inspection Station

In addition to all of our auto repair services, we also perform official auto state inspections. So bring your vehicle in for a quick, affordable state inspection. We will diagnose any automotive issues we see to make sure that your vehicle is performing optimally and safely. Call Gill's Automotive Repair in Manchester, NH today for more information about the auto repair services we provide.
We offer expert automotive repair, radiator repair, and auto air conditioning services.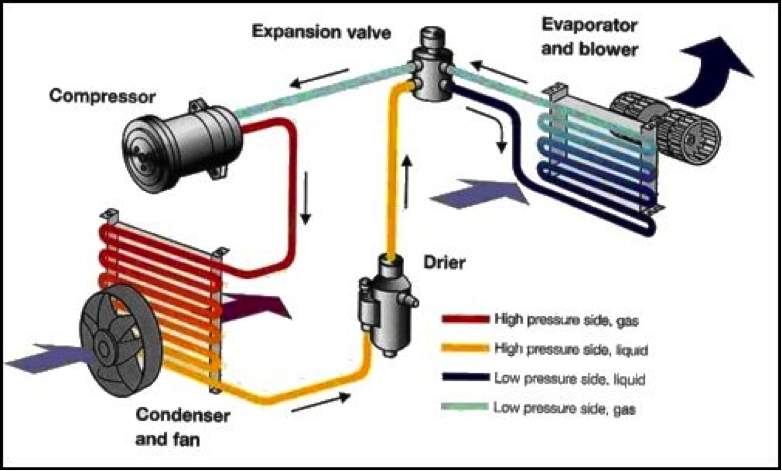 Our radiator and cooling specialists are experienced in a variety of radiator repair services, including flushing out radiator and cooling systems, repairing leaks and other damage to copper/brass and aluminum/plastic radiators, checking thermostats and fixing broken hoses or cracked belts. We can also check for corrosion and debris. While performing automotive services, we may spot and address potential problems that will help prevent emergency auto repair problems down the road.
One of the most appreciated luxuries of any vehicle is the automotive air conditioning system. There is nothing better than being able to flip on your vehicle's AC unit to keep you cool. At the same time, there is nothing worse than your AC system not functioning properly during hot weather. Knowing where to take your vehicle if you find yourself sweltering from a problematic automotive AC unit can be extremely helpful.
If you find that your automotive AC system is not working correctly or that it's not as cold as it used to be, Gill's Auto Repair is the right place. At Gill's, our certified AC repair technicians have the experience to diagnose and repair your auto air conditioning system.
With years of auto repair experience and knowledge, we have the ability to fix all types of automotive air conditioning malfunctions. Whether it's an AC compressor replacement or a simple AC recharging service, we can get your vehicles cooling system functioning properly again.