About Gills Automotive Repair
Gills Automotive Repair
Gill's is one of the most trusted family owned and operated auto repair businesses in the Southern, NH area. Providing quality automotive repairs and air conditioning services since 1958, we've earned a reputation for honesty, competency and stand behind our automotive services. We specialize in automotive air conditioning, general auto repairs, radiator auto repairs, and cooling/heating systems for foreign and domestic vehicles. In addition to truck refrigerating, Gill's Automotive is a certified AC Delco warehouse dealer. Our highly skilled mechanics can handle all of your auto repair issues.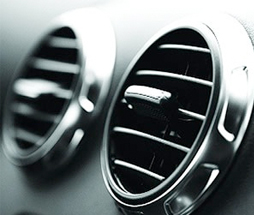 Automotive Repair & A/C Specialists
At Gills Auto Repair we are able to take care of all your general automotive repair needs. On top of all general auto repairs, we specialize in radiator repair. The radiator of your vehicle, an integral part of the cooling system, is designed to protect an engine from the destructive forces of too much heat. Heat is produced every time a vehicle is driven. That's why it is so important to have your car's cooling system, especially the radiator, checked at least once every two years. Bring your vehicle in and we will see if any radiator repair work is necessary before any larger problems arise.
Our radiator and cooling specialists are experienced in a variety of radiator repair services, including flushing out radiator and cooling systems, repairing leaks and other damage to copper/brass and aluminum/plastic radiators, checking thermostats and fixing broken hoses or cracked belts. We can also check for corrosion and debris. While performing automotive services, we may spot and address potential problems that will help prevent emergency auto repair problems down the road.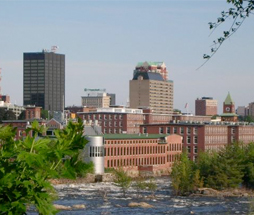 Your Local Manchester Auto Repair
We have been performing automotive and auto air conditioning services, in Manchester, NH and the local New Hampshire area for over 50 years. Bring your vehicle in for a inspection, or give us a call to see why we are one of the top shops in the Manchester area
With trusted worked, great prices and reputation, plus a strong local presence throughout Manchester, NH, It's clear why Gills Auto Repair has been in business for so long.